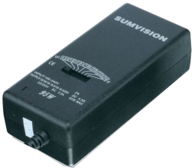 Every new laptop computer has its own external power supply in addition to its internal batteries for use wherever there are no electrical power sockets. However due to the constant movements and general knock around these power supplies at times breakdown and malfunction, if not lost or misplaced in the office or on the train or bus.
Fact that the power supply is the means for recharging of the batteries or shaping the electrical supply to a suitable supply that is suited for the particular brand and model of the laptop you may have. Hence the importance of the power supply has translated in to some people preferring to have few power supplies doted around home and office for the sake of carrying less bulk and certainty that there will always be a power supply at their disposal for their laptop to recharge and operate directly from the electrical supply.
At the outset most of these laptop power supplies come in the shape of a small black box with leads attached. This leads some people to mix and match power supplies and depending on their pot luck they may soon need our help to try and rectify their adventurism by replacing the blown up or damaged components if available, or financially viable, ie the cost of repairs do not exceed replacement .
Hence the first lesson is, not every power supply is suitable for your laptop and you must ensure the correct voltage, and current as well as polarity of supply are as per the specifications of your laptop if not you may well damage your laptop beyond repair.
Further, given the array of the power supplies available to choose from, you must ensure that you are acquiring the most suitable quality of power supply for your laptop. Despite the appearances the grade of components used in construction of these power supplies, as well as their design and methods of construction widely differ and can mean the difference between a catastrophic failure ie destroying your laptop as and when they malfunction, and or years of hassle free service.
The quality of the power supplies we supply are based on these being constructed from grade A material, ie not reject batches or second hand and partially used components, as well as the circuit design of these and the safety features incorporated thereof. Needless to point out that being aware of the tight disposable incomes we also have ensured that our power supplies can change voltages as well as connectors and polarity, so that you can use our power supplies on more than one machine, as and when the need may arise for such a switch. Further considering the full featured product we also have ensured that the price is also right and we offer these at on £25.