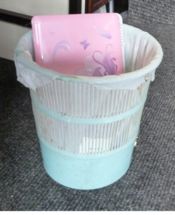 Just when you were settling down and getting used to your laptop or PC running MS windows seven. The latest news is Microsoft announcement that it is pulling the plug on Windows 7 will end support (main stream) on January 13th 2015. This news coming nine months after it switched off support for XP.
The red lining of windows XP that has cut loose millions of computers and their users, forcing them to change to windows seven. Yet the same people are to experience more of the same experience this time around with with their windows seven operating systems.
Although there has been a promise made that MS will provide support (extended support, ie you will pay for it) until 2020. This is not all bad news because there is going to be a new windows 9 that is rumoured to be the successor to windows 8.1, so that they can get more of the treatment.
Given the fact that it has been proven every new version of the operating system offered requires even more resources from the computers running these, upgrading the OS alone will not do and there is a need for a new machine, which means discarding your perfectly working computer and forking out more money that you don't readily have available , to do what you did with your old computer without the expense.
Needless to point out that, there will be those whom will comply and upgrade their operating system, software. This category can afford the additional expenses, regardless of the features and benefits of the new software, and the functionality of their old computer and the discarded operating system.
Then there are others whom are careful how they spend their money , as their concern for the environment begins at home; if it works no need to change it, and replace it, after all that is how pollution levels of the planet can be kept down, and minimised.
To the above category of people however there is the ever present security dangers that a discarded operating system will face. These reluctant group of people then flock to spend their hard earned savings for computers and laptops that they don't need, because they find no other choice. Alas this group is misguided, because currently there are other none propriety operating systems that can provide a robust platform for their computing needs to run on their existing computers.
All they need to do is to get in touch with us and we will help them with the transition from the discontinued propriety software, to a current and rigorously supported open source software; Linux.
What are you waiting for?
Get in touch with us and we can start you on your new path to your computing needs without the expense of replacing your machine in the uncertainty that this too will be soon obsolete and in need of replacement because the operating system is discontinued, and is no longer supported.