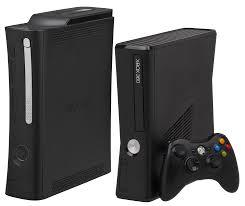 Is your Xbox 360 no longer playing along and disturbing you enjoying your games, with all manner of errors? There are a few options; throw the Xbox at the wall, and then stamp on it for good measures, teaching it a life lesson not to mess with you ever again.
Although the above alternative may cool your anger, and stop you feeling so frustrated, unfortunately it will not do the Xbox any good, and you may find you will have to buy a replacement, which given the hard times these days is going to take some time and stop you from playing your favourite games for a while, until you save up enough to buy the replacement or keep investing in lottery tickets to win the money to buy the replacement.
However, there is a less dramatic alternative too. You simply pick up your Xbox and its power supply and you perambulate to Aquila Computers where you hand the naughty Xbox to us. There we will sort it out by repairing it, and getting it to play as good as before, if not better, to get you back to your games before you have lost the skills you have been honing to get even with the adversaries you have found on the internet.
Cost of the exercise;
1- One plaka bag.
2- Take a stroll on a fine day to our premises
3- A couple of days of rest and recuperation ( while we are busy sorting out your Xbox)
4- A miserly £35 (dependent on the faults)