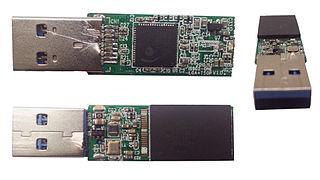 With Christmas round the corner, the fakers and snide markets are heating up. It is one thing to buy a bag or a pair of pants, or shoes that turn out to be fakes, but to buy memory and rely on the description on the pack and utilise the said memory to store data, usually important data only to find the data is lost is another matter.
The fact that everyone but their dog, these days realise that hardware is cheap enough and can be replaced, judging by the number of people attempting to butcher their way through hardware with the aim of a DIY repair. It is the data that is invaluable stupid!
Well at least for those of us who don't get on with opening a hard disk or shoving it into a freezer or taking the hammer to it to retrieve their data from a failed hard disk. But that is another story.
The fact is everyone is facing a squeezed pay packet (that is an oldie) and is intent on saving their money and stretch their pound, and crooks know this too. So they cater for it, by offering to sell "cheap high capacity memory sticks" fact that the cheap high capacity memory stick is only a communal half gig to two gig memory stick with the firmware tampered to falsify its capacity is the point that goes missing at the point of purchase. Needless to point out once the memory stick is used a few times and then suddenly data loss occurs, everyone will blame themselves or the damn computer or any other number of factors from the kids making a racket destroying the train of concentration to coffee being too weak with not enough milk.
However, fact remains that the data is lost and at times it is irretrievable, after all that is why you b ought the extra memory stick to being with. Furthermore, for those more technical when they check the memory stick they find that the capacity is what they paid for, but is it?
Those reading this article may decide that cheap brands have these troubles too, alas these forget that the fakers will fake any brand and any make, after all that is the business they are in, and they know that certain brands are associated with quality and so they will offer their fake wares camouflaged in the best brands looks.
The fact that there will be some whom will always shy away from those deals that sound too good to be true, the fakers have lesser known brands to offer, but in any case the price is the clincher, and deal maker, offering rock bottom prices for the memory sticks with high capacities seems to be the key for the gullible to fall victim to the dastardly plans of the fakers.
How do you know that you have a fake memory? Easy, if you have experienced consistent data loss, and have attributed to all manner of factors, have you ever thought it may have been the medium that is at fault an not you?
What if you suspect that you may have a fake memory stick and can't be sure? Easy pop into our place and we will test the stick and let you know what is the true capacity of your memory stick.